We build cleverly designed homes for local people
---
About Pocket Living
Pocket Living opened for business in 2005 with a mission to develop homes for the millions of young, middle-earning Londoners who contribute to their city in so many ways but can't afford to buy their first home.
We started by creating affordable Pocket homes exclusively for local first time buyers – allowing those on lower incomes a way to get their foot on the housing ladder and own a piece of the city they love.
Our homes
Pocket homes are unique. They're only for first time buyers who live and work locally and they're always sold at a discount of at least 20% to other one bedroom flats in the area. Buyers own 100% of their home from day one.

We also include a small number of Pocket Edition homes in some of our larger developments. They're available to anyone and give more people the chance to enjoy living in a Pocket building.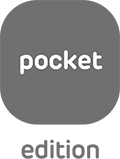 It's all about community
Our buildings are designed to help new neighbours foster friendly communities and to be more affordable to run. We bring people together by hosting welcome drinks for every development so new Pocket buyers get a chance to meet each other before we've even handed over the keys.
We're also there to guide new homeowners until they've found their feet, helping set up residents' management committees so they can decide how their building is run.
Constantly innovating
We started innovating with our one bedroom Pocket home and have since launched a unique online portal to help buyers navigate the buying process from start to finish.
We are now innovating in how we build our homes too, with factory-built modular manufacturing techniques. This helps us deliver homes for city makers even faster.