Lifetime ISA Guide
First-time buyer struggling to put money aside for a property? With a Lifetime ISA (LISA), you could take advantage of the government's free 25% top-up on your savings towards a home.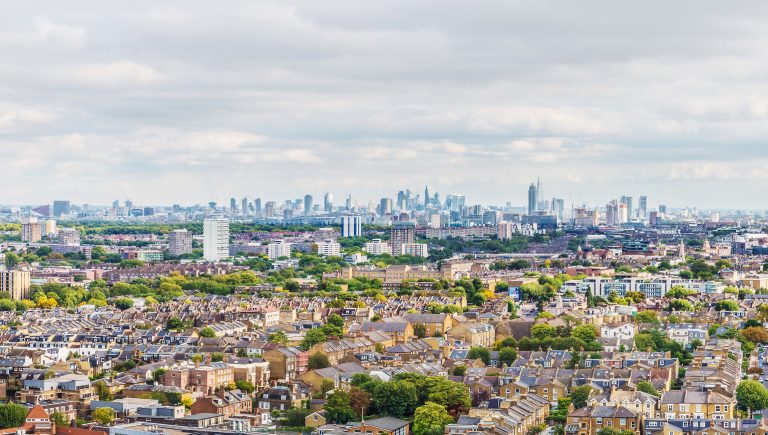 What Is a Lifetime ISA?
The Lifetime ISA, or LISA, is a tax-free savings account that allows you to save up to £4,000 each tax year towards either buying a home or retirement. The government then adds a monthly bonus of 25% to the amount you've saved. Plus you can earn interest or get investment growth on your savings.
To put it simply: for every £100 you save, you get £25 for free from the government. The maximum bonus you can get per tax year is £1,000 if you've saved up £4,000.
If you use a Lifetime ISA to save for retirement you'll have to wait till you're over 60 to access your savings.
Can I Open a Lifetime ISA?
To open a Lifetime ISA with any bank or building society offering them you must be:
Aged between 18 and 39
A permanent UK resident, or a member of the armed forces serving overseas, or their spouse/civil partner
You can pay into a Lifetime ISA until your 50th birthday. After this date, no more money can go in – but the account will stay open earning you interest or returns on your savings. 
Bear in mind that, as with any type of ISA, you can't open a LISA with someone else. If you plan to buy a home with another first-time buyer, you can each open and save money into your own Lifetime ISA account.
How Do Lifetime ISAs Work?
You can save money into your Lifetime ISA as a lump sum or by putting in money when you want. The government will add a 25% bonus monthly to your savings every year until you turn 50. After the age of 50, you can save it for retirement.
Once your LISA is open, you're free to transfer your money to another provider if their rates suit you better.
Can I Withdraw Money From My Lifetime ISA?
You can withdraw money from your LISA before you're 60, but you'll have to pay a 25% penalty charge for withdrawals not used for buying a home.
So for example, if you've saved £4,000 and you received a £1,000 bonus for these savings, the 25% withdrawal charge on the resulting £5,000 would leave you with £3,750. Which means you'd lose over 6% of your contribution. Something worth bearing in mind.
If you're terminally ill or you die, the penalty does not apply.
When Can I Use My Lifetime ISA to Buy My Home?
You must qualify as a first-time buyer to be able to use the Lifetime ISA towards the purchase of your home. That means you can't own or have ever owned a home in the UK or abroad. 
To be eligible for the government bonus, you need to have your Lifetime ISA open for at least a year. The property you buy must be:
located in the UK
priced under £450,000 
the only home you will own
for you to actually live in – not to rent out
bought with a mortgage
Bear in mind that if you're buying a home with someone else: 
who is also a first-time buyer – you can combine your bonuses and put them towards the property purchase. The price of the home must be under £450,000 still.
who has owned a property before – you can still put your own bonus towards the home you're buying together.
What Types of Lifetime ISAs Are There?
The LISA provides two savings options:
Cash LISA: you put in cash like in a savings account and get interest on it.
Stocks and Shares LISA: your money is invested in stocks and shares so the return you get will depend on how well they do. There is a risk attached to this type of product as you could make a loss. That's why they are typically recommended as a long term investment – at least 5 years – to allow time to ride out any bumps in the market.
What Happens to my Lifetime ISA if the Sale Falls Through?
If the property purchase fails after you've withdrawn money from your Lifetime ISA your solicitor must put the money back into your LISA account in full. 
How Does a Lifetime ISA Compare to a Help to Buy ISA?
The Help to Buy ISA is now closed to new savers. But, if you opened one before 30 November 2019 you can continue to save into your account until November 2029.
You can still open a Lifetime ISA and use it towards buying your home even if you already have a Help to Buy ISA. In this case, you'd only be able to use the bonus from the LISA towards buying the property. You wouldn't get the bonus for your Help to Buy ISA – but would still get the interest and wouldn't have to pay a penalty. 
If you want to, you can transfer the balance of your Help to Buy ISA into your Lifetime ISA if the amount isn't more than £4,000 (your annual limit). 
Read our Help to Buy ISA guide to learn more about this savings account and how it compares to the LISA. 
In addition to the Lifetime ISA, there are a number of products and schemes tailored towards helping you save up for a home. Check out our Saving for a Deposit article to learn all about them.