Lifetime ISA Guide
First-time buyer struggling to put money aside for a property? With a Lifetime ISA (LISA), you could take advantage of the government's free 25% top-up on your savings towards a home.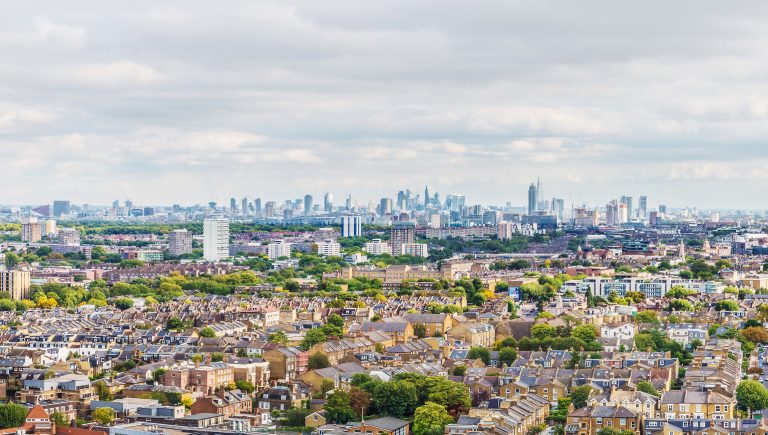 What Is a LISA?
The government created the LISA to help people save for their first home or for retirement. This individual savings account is tax-free and it allows you to save up to £4,000 each tax year towards either buying a home or retirement (you can access the savings after the age of 60). The government then adds a monthly bonus of 25% to the amount you've saved.
To put it simply: for every £100 you save, you get £25 for free from the government. The maximum bonus you can get per tax year is £1,000 provided you've saved up £4,000.
Can I Open a LISA?
To open a LISA with any bank or building society offering them you must be:
A permanent UK resident
A Crown Servant, their spouse or civil partner
Aged between 18 and 39
You can pay into a Lifetime ISA until your 50th birthday. After this date, no more money can go in – but the account will stay open earning you interest or returns on your savings. 
How Does It Work?
You can save money into your LISA as a lump sum or by putting in money when you want. The government will add a 25% bonus monthly to your savings every year until you turn 50. After the age of 50, you can save it for retirement.
If you'd like to use your LISA to buy a house, you can only do so if it's your first-ever property and worth up to £450,000. The house must be for you to actually live in, not to rent out or use as a holiday retreat.
Once your LISA is open, you're free to transfer your money to another provider if their rates suit you better.
Can I Withdraw Money From My LISA?
You can withdraw money from your LISA before you're 60, but you'll have to pay a 25% penalty charge for withdrawals not used for LISA purposes. And, no, this doesn't leave you where you started.
If you've saved £4,000 and you received a £1,000 bonus for it, the 25% withdrawal charge on the resulting £5,000 would leave you with £3,750. In other words: you'd lose over 6% of your contribution. Something worth bearing in mind. If you're terminally ill or you die, the penalty does not apply.
When Can I Use My LISA to Buy My First Home?
In order to use your LISA for a home purchase, it needs to have been open for at least a year. Also, if you're buying a home with your partner and you both have a LISA, you could combine them to buy the house together.
Types of LISAs
The LISA provides two savings options:
Cash LISA: you put in cash like in a savings account and get interest on it.
Stocks and Shares LISA: your money is invested in stocks and shares so the return you get will depend on how well they do. There is a risk attached to this type of product as you could make a loss. That's why they are typically recommended as a long term investment – at least 5 years – to allow time to ride out any bumps in the market.
How a Help to Buy ISA Differs From a Lifetime ISA
The Help to Buy ISA is now closed to new savers. But, if you opened one before 30 November 2019 you can continue to save into your account until November 2029. Here are the main differences between this individual savings account and the Lifetime ISA:
The Help to Buy ISA takes monthly contributions only, whereas the LISA also takes lump sums.
With a Help to Buy ISA you can save up to £2,400 per year (£3,400 in the first year), whereas with the LISA the maximum saving per year is £4,000.
With a Help to Buy ISA, you receive the bonus when you buy the house, whereas with the LISA it's paid into your account monthly.
The maximum house purchase price with a Help to Buy ISA is £250,000 (£450,000 in London), whereas with a LISA it's £450,000.
You can use your Help to Buy ISA savings to buy a house once you've saved £1,600 (which is possible within 3 months). But in order to use your LISA savings to buy a home, you need to have it open for over 12 months.
You can only use your Help to Buy ISA savings for the mortgage deposit, whereas the savings from a LISA can go towards the home or the mortgage deposit.
If you decide not to buy a home you can withdraw the money from your Help to Buy ISA at any time, but you won't get the bonus. With a LISA you'd have to pay a 25% penalty charge and lose out on the bonus unless you wait till you're over 60.
Lifetime ISA
Help to Buy ISA
Lump sums
Yes
Only an initial £1,000 allowed (plus £200 monthly contribution)
Yearly saving
£4,000
£3,400 in the first year

£2,400 thereafter

Bonus payment
Yearly (interest made on bonus)
When house is purchased
Maximum home price
£450,000
£250,000

£450,000 (in London)

Can be used for a home purchase
After 12 months of LISA being open
When you've saved £1,600 (possible within 3 months)
Can be used for
Home & mortgage deposits or retirement
Just mortgage deposit
Withdrawing money if not buying a home
Yes, when you're 60+ (if earlier you won't get bonus)
Yes, at any time but you won't get the bonus