Savings Accounts Explained
With so many different types of accounts available when you start saving for your deposit, it can be confusing to choose the right one. We give you the lowdown on the different options you'll have.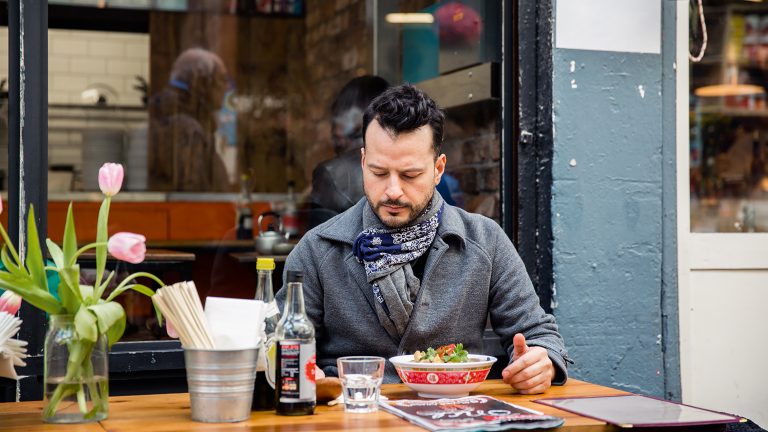 What is the Personal Savings Allowance?
All UK taxpayers have a personal savings allowance, or PSA, as of April 2016. Your PSA is the maximum amount of interest you can earn on your savings before you have to pay tax. This amount is:
£1,000 for basic rate (20%) taxpayers
£500 for higher rate (40%) taxpayers
No allowance for additional rate (45%) taxpayers
To determine the amount of PSA that applies for Scottish taxpayers, the English tax bands are used. So if you earn up to £50,000 your PSA will be £1,000, and between £50,001 and £150,000 your PSA will be £500.
Types of Savings Accounts
Make sure you factor in if you will need access to the money, how long you can put it away for and the tax you may have to pay on the interest before you pick.
Cash ISA
This individual savings account allows you to earn tax-free interest on your savings. You can put in up to £20,000 per tax year, and each tax year you get a new £20,000 ISA allowance. 
Cash ISAs are a good option if you are a taxpayer and you exceed your personal savings allowance, as the interest earned is tax free. 
The different types of cash ISAs you'll come across are:
Easy Access ISA: you can put in or withdraw your money whenever you want.
Regular Saver ISA: you get a fixed interest rate as long as you put in a regular amount of money each month.
Fixed Term ISA: you lock your money away for a fixed amount of time – usually 1 to 5 years – and get a fixed interest rate in exchange. They tend to offer higher interest rates than regular saver ISAs because you can't touch the funds.
Lifetime ISA: this account allows you to save up to £4,000 each tax year towards buying a home (or for retirement). The government then ads a monthly bonus of 25% to the amount you've saved.
Help to Buy ISA: the Help to Buy ISA is now closed to new savers. But, if you opened one before 30 November 2019 you can continue to save into your account until November 2029.
Stocks & Shares ISA
With this type of account, your money is invested in stocks and shares so the return you get will depend on how well they do. They are usually recommended as a long term investment – at least 5 years – as there is a risk attached and you could make a loss. 
Instant Access Savings Account
These accounts pay interest and you can withdraw money whenever you want. You can save whatever amount you like each month, plus you can usually open an account with just £1.
Easy Access Savings Account
An easy access savings account pays interest – currently around 0.5% – and allows you to take money out whenever you want. They are flexible, as you can save at your own pace, but offer a lower return than regular savings accounts. 
They are a good option if you think you will need to withdraw some of the cash. But bear in mind that some of these accounts only allow you to make a certain number of withdrawals per year.  Plus, the majority of them offer an introductory 'bonus' rate for 12 months which then reverts to a lower variable one once that period is over. 

Notice Account
This type of account allows you to withdraw money if you give your provider notice (usually 7, 30, 60 or 90 days in advance). They typically pay variable interest rates which tend to be higher than the rates you get with easy access accounts. Some notice accounts offer a higher interest rate if you save over a set amount. 

Regular Savings Account
A regular savings account requires you to commit to putting in a certain amount each month and in return, the bank or building society will pay you a higher interest (some up to 3.5%) than with other savings accounts. They do, however, tend to impose strict terms and conditions that you must comply with or you might end up losing the competitive rate you were after in the first place.
With most banks or building societies you:
might have a minimum quantity of monthly payments
usually have to open a current account with the bank
are likely to have your money moved to a current account once the term of the regular savings account is over (usually 12 months)
shouldn't make any withdrawals nor stop paying into the account every month because the interest rate might be reduced
Fixed-Rate Bonds 
These accounts offer a fixed interest rate on your savings for a set period of time – usually 1 to 5 years. The longer you lock your cash away for, the higher the return you'll get. Putting your money in a fixed-rate bond may be a good idea if you don't plan on needing it for a fixed amount of time.

Is My Money Safe?
Any cash you put into banks or building societies in the UK, up to a maximum of £85,000 (or £170,000 for joint accounts) per authorised firm, is protected by the Financial Services Compensation Scheme (FSCS).
Some banking brands are part of the same authorised firm, so it's worth noting that if you have more than the limit in one firm the excess will not be protected. The best thing to do in this instance may be to move that excess to a different bank.
To narrow down your search for the most suitable savings account make sure you compare a variety of products, paying special attention to how long you'll need to lock your money for and whether you'll be able to access it at any point.