Shared Ownership Scheme
The government's Shared Ownership scheme is aimed at helping first-time buyers and those on lower incomes buy a home. Find out how it works and whether it could benefit you.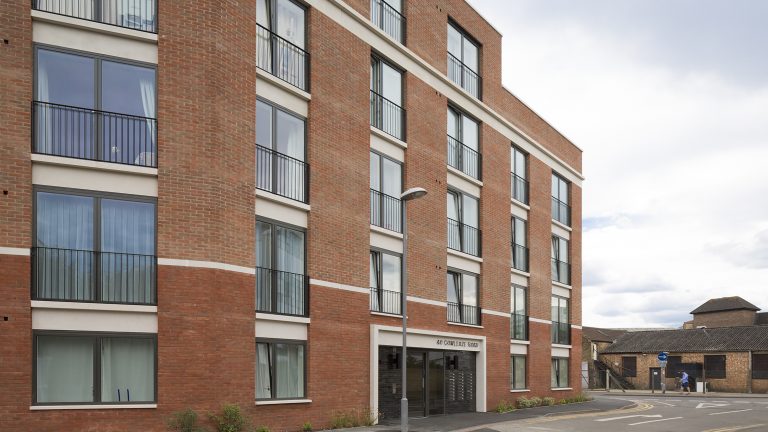 What Is Shared Ownership?
Shared Ownership is a way to buy part (a share) of a property that you want to live in. Buying through this scheme means you can apply for a smaller mortgage and the deposit you will need will also be smaller. 
If you can't quite afford a mortgage on 100% of the value of the property you're after, Shared Ownership offers the possibility of buying a share – usually between 10% and 75% of its value – and paying rent on the rest. If later on you want to buy more shares you're entitled to do so.
In April 2021, some changes were introduced to make the scheme more accessible. These included a reduction of the minimum initial share you can buy from 25% to 10%. But bear in mind that this amount will vary depending on the property you're buying and where it's located. 
Most of the homes available to buy through the Shared Ownership scheme are new builds. But you can sometimes get your hands on a previously-owned Shared Ownership home through housing associations (re-sell). 
How Do Shared Ownership Mortgages Work?
Since you're buying a percentage of a home, you will need a mortgage to buy that share of the property. But the advantage is that, with a shared ownership mortgage, you will only need to put down a 5-10% deposit – and that's only on your share rather than the total property price.
So basically you:
Buy between 10% and 75% of the property from a housing association
Get a mortgage for that percentage and pay rent on the rest to the housing association
Can buy a larger share later from the housing association
For example, on a 25% share of a £200K property:
A 25% share of £200K is £50K
The deposit would be 5% of £50K, which is £2,500
The rent would (typically) be 2.75% of £150K (the value of the share of the property not owned), which is £4,125 a year
Not all lenders offer these types of mortgages, but some of the major ones do. Using a mortgage adviser to find the best shared ownership mortgage deal can be invaluable. These professionals are best equipped to approach the right lenders.
Do I Qualify for Shared Ownership?
Shared Ownership homes can be found via the Share to Buy and Keaze websites in England, or Homes for Londoners website if you live in London.
You will be eligible to buy a home through a shared ownership scheme if:
Your income is less than £80,000 a year (£90,000 if you live in London)
You're buying for the first time, or you're a previous homeowner but can't afford to buy now
You currently own a shared ownership home and want to move
You have the right to live permanently in the UK
You're over 18 years old
You can prove that you're not in rent or mortgage arrears
You have a good credit history
You can show that you're able to afford the regular payments and costs of buying a home
It's also worth noting that the housing association that is selling the property may also have their own eligibility criteria, so make sure to check their requirements.
Shared Ownership Need-to-Knows
Here are a few points to bear in mind about the scheme:
Shared ownership homes are leasehold, which means you'll have to pay ground rent and service charges each month
You can buy a bigger share of your property from the housing association. This is called staircasing and the cost is linked to the market value of the property when you increase your share. You may be able to increase your share in two ways: 
Buy a 1% share each year for the first 15 years. This option was introduced in April 2021 and is likely to apply to homes sold since that date. You won't have to pay valuation fees if you buy only a 1% share. 
Buy a 5% or larger share. You will have to pay valuation costs each time you staircase and you may need to remortgage in order to be able to pay for the share.
If you want to make any changes to the property you may have to ask the housing association for permission
Once you reach 100% ownership of your property, if you decide to sell it, the housing association will have the right to first refusal
If you're a first-time buyer you may not have to pay stamp duty when purchasing a shared ownership home
Some homes in designated protected areas are only available to buy if you have a connection to the area. If you buy one of these properties, you may only be able to buy a share of up to 80%, and you won't be able to sell it on the open market.
The choice of shared ownership mortgages is more limited than the general range of mortgages available to first-time buyers. But there are still plenty of options to consider if you want to take this route.