The True Costs of Buying a Home
Buying a house is one of the biggest steps you'll ever take, but it comes with a great number of hidden costs we want to make sure you'll budget for. Let's break them down for you.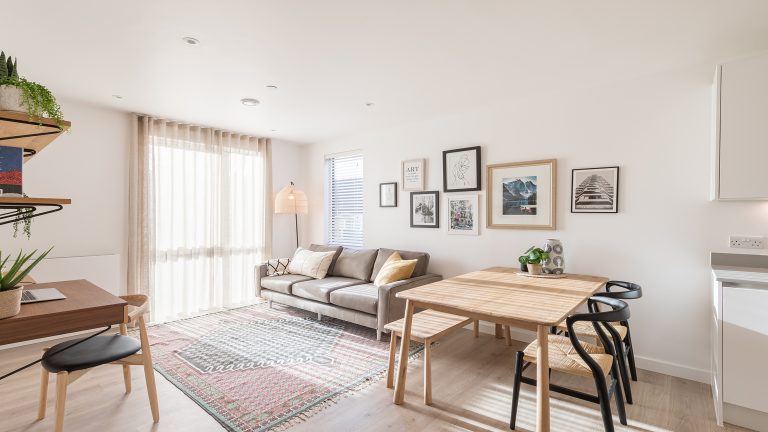 Upfront Costs
Deposit
The mortgage deposit is one of the largest costs you'll have to face. It usually ranges from 5% (Help to Buy schemes) to 20% of the value of the property. You'll need to carefully consider this cost since the amount you put down will determine how much you'll end up paying for your mortgage. Read our Saving for a Deposit article for more detail.
Land Tax
You must pay land tax when you buy a home costing over a certain price. The amount you pay differs based on where you buy:
In England and Northern Ireland this tax is called Stamp Duty Land Tax and it applies to properties that cost over £125,000. If you're a first-time buyer purchasing a property that costs up to £500,000, the first £300,000 will be exempt from tax. 
In Wales you pay Land Transaction Tax when you buy a residential property costing over £180,000.
In Scotland you pay Land and Buildings Transaction Tax when you purchase a residential property that costs over £145,000.
Surveyor's fee
While surveys can feel pricey, they are well worth considering. Knowing the condition and construction state of your dream house is important for you and your lender. It can save you a lot of money on repairs down the line. A Home Buyer's Report costs between £350 and £900, and a full structural Building Survey starts at £500. Read our House Surveys article for more detail on these. 
If you're buying in Scotland, the seller must provide you with a Home Report. You won't have to pay for this survey.  But, depending on the age of the property, you may want to consider paying for a more thorough survey to be carried out for peace of mind.
Legal fees
In the buying process, you're likely to need loads of help – and a solicitor or conveyancer is just the person you'll want. This expert will draw up contracts, conduct searches and register the property, amongst other things. You're looking at a £750 to £1,500 chunk in your budget.
Local searches fees
Your solicitor or conveyancer will carry out searches on the property you're buying. Some of these include local authority, environmental or drainage searches. They cost around £250-£300 and you'll usually have to pay for them early on in the buying process.
Valuation fee
Your lender will carry out a valuation to make sure that the property they're lending you money for is worth what you're planning to pay for it. Usually, you'll be expected to cover this fee. Valuations start at around £250 but can rise to £600 based on the value of the property. Some lenders offer free valuations as part of their mortgage service so make sure you ask.
If you're buying in Scotland, you may not have to cover the cost of the valuation. This is because the Home Report that's provided – and paid for – by the seller when you buy a property includes a valuation. On some occasions, the mortgage lender doesn't accept the valuation in the Home Report, in which case you'd have to get an independent survey done.
Electronic transfer fee
Your lender may charge you a fee when transferring the money for your purchase. It's usually around £40-£50.
Land & property registration fee
This is a fee you will have to pay to register your ownership of the house. It varies depending on how much the property is worth. Expect to pay £300 on average. 
Land and property are dealt with by: 
Your solicitor has a duty to register your deeds as soon as possible once you get the keys to your new house.
Mortgage Costs
They can include:
Booking fee: some lenders charge a fee just for applying for one of their mortgages. It can be around £100 to £250.
Arrangement fee: your lender could charge you a fee, generally around £975, for setting up your mortgage. Some lenders offer the option of adding this fee to the mortgage, but you'll have to pay interest on it.
Valuation fee: could add £250-£600 to your bill (as mentioned above).
Ongoing Costs
Once you own the home you'll have these costs to consider:
Insurance
Most lenders will require that you have buildings insurance so that you're covered against structural damage caused to your property. You'll need to have this in place before you exchange. 
Contents insurance is also worth bearing in mind as it covers your personal belongings, furniture and appliances should an incident occur. Read our Home Insurance article for more info.
Repairs and maintenance
New homeowners can end up spending well over £5,000 on maintenance and making improvements to their property. You can cut costs by doing some of the jobs yourself. But bear in mind that you'll probably need to do minor building works, get new furniture and appliances, etc which could have you coughing up your cash quickly.
Council tax
It's an annual fee your local council charges you for services like rubbish collection, police, libraries, etc. The amount you pay depends on the value of your property and the area it's in. The average council tax bill can cost you anything between £650 and £1,800.
Bear in mind that if you're the only person (aged 18+) living in a property, you should be entitled to a 25% discount off your council tax bill.  
Service charges and ground rent
In England and Wales, if you buy a leasehold flat you'll usually pay annual ground rent to the landlord, plus a share of the building's insurance, maintenance fees and service charges. Ground rent typically costs between £100 and £250. But watch out for the service charges as they can amount to over £1,000 a year.
Utilities and other regular costs
Gas, electricity and water bills as well as telephone, tv license and internet costs can make a huge difference to your quality of life. Make sure you know what you're up against by asking the sellers how much they're paying per year for their utilities.
Moving Costs
These costs may include:
Removal expenses – these will vary depending on whether you can do the move yourself or need to hire a van or removals service. Expect to pay around £200 for a van and around £500 for a removals company.
Removals insurance – it might be worth considering taking this out if you're planning to do the move yourself. It usually costs around £30. If you currently have home insurance check to see if it will cover your move as it often does.
Professional cleaning – if you're moving out from a rental house. Depending on the size of the property you're moving out of expect to pay between £100 and £250.
Storage – if you need to store things in another location for some time. The average price for a 50 sq. ft. unit in a self-storage facility is around £140 per month.
Mail redirection – if you'd like to continue receiving mail once you move. With Royal Mail, the cost for this service is £34 (for 3 months), £48 (for 6 months) or £69 (for 12 months).
As you can see, the mortgage isn't the only thing that will have you counting sheep at night. It's important that you do lots of shopping around and ask for quotes because hidden costs could increase the bill you had in mind by more than 10%. Those extra costs that might not have occurred to you need to be under control and in your budget. Plan ahead, budget wisely and enjoy the ride!