Understanding Credit Scores
When you apply for a mortgage, loan or credit card, lenders will need to find out how risky it is to lend you money before allowing you to borrow any cash. A credit score is the tool they'll use to figure out how trustworthy you are.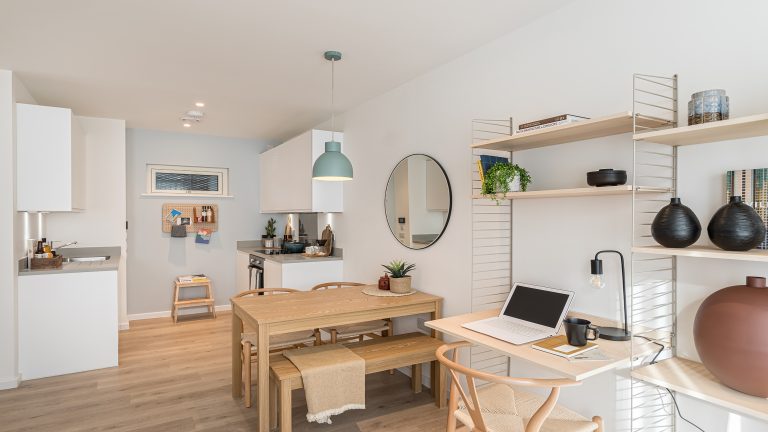 What's a Credit Score?
Your credit score is a number resulting from analysing your financial history. That is payments for loans, credit cards or things like utility bills.
Lenders use credit scores to size up what kind of borrower you are and the likelihood of you paying back your loan. It helps them determine how much you can borrow and what interest rate you'll be paying.
The standard rule is that the higher the score, the better your chances of getting good credit deals will be.
Credit Report vs Credit Score
These two concepts are often used interchangeably, but it's important to understand that there's a big difference between them.
Credit report
A credit report is a file that contains detailed information about your credit history. This can include:
if you've borrowed money and how much
if you pay your bills on time
public record information about you (like bankruptcies and repossessions)
Credit score
A credit score is a three-digit number resulting from all the information contained in your credit report. Once every aspect of your report has been taken into account, a mathematical formula is applied to determine what your score should be.
Read our How to Check Your Credit Report article to learn more.
Credit Reference Agencies
Credit reference agencies – CRAs – are companies that put together credit reports. The three main ones in the UK are Experian, Equifax and TransUnion (formerly Callcredit).
CRAs produce and hold on to credit reports. They compile data on your credit history, put it onto a credit report and then calculate your score from all this information. Lenders will go to one or more of these agencies for information about you when they assess your application for credit.
What Credit Score Do I Need to Buy a Home?
There's no set minimum score to buy a home, it will vary depending on the lender. But knowing your score is important as it determines the conditions and rates of the mortgage you'll be offered.
If you have a high credit score, lenders believe there's a good chance you won't have problems paying off your loan. They will see you as a low-risk customer and, therefore, may be more inclined to offer you a lower mortgage rate.
How Can I Check My Credit Score?
The three main CRAs offer a number of services you can use to check your credit score and report. We've outlined them here:
Experian
You can check your Experian Credit Score for free by signing up here
You can access your credit report and score by signing up to their CreditExpert service. They offer a free trial (to new customers only) for 30 days. After that period the cost is £14.99 per month.
You can also access your Experian Credit Score and report – free forever – by signing up to the Money Saving Expert Credit Club.
Equifax
You can get your Equifax free-for-life score and report via ClearScore
They also offer a full monitoring service which is free to trial (for 30 days). Then it costs £7.95 per month once the trial period finishes.   
TransUnion
TransUnion offers a free-for-life credit report and score service via Credit Karma.
If possible, check both your score and report with all three CRAs as different lenders use different agencies.
How Can I Improve My Credit Score?
There are plenty of simple things you can do to give your credit score a boost:
Register to vote: lenders use this information to check your address and that you are who you say you are.
Pay your bills on time: try to pay bills by direct debit so you don't miss any payments.
Check your files for any errors: mistakes could slip into your credit history from time to time. Make sure that the information in your credit report is correct.
Check if you're financially linked to another person: someone else's details could affect your credit rating if they're financially linked to you – for instance, through a mortgage or shared bank account.
Cancel unused credit and store cards: they don't leave a record of your repayment history and therefore leave no room for lenders to check how you handle your payments.
Build your credit history with a credit card (if you've never had credit): accessing loans and credit cards may be hard for you if you've never borrowed any money before. Taking out a credit builder card can help you build your credit history and show that you can and do pay on time.
Pay off your debts: lenders have access to the information about how much debt you have. If you have too much debt it will damage your files.
Space out and limit your credit applications: lenders might take your multiple requests for credit as a sign that you are financially weak. Loan companies are always on the lookout for reliability.
Put your rent payments to work: some companies – such as CreditLadder – offer a free service where they will report your rent payments to Experian so they can count towards your score.
Your credit score might not seem relevant to you right now. But understanding how it works and doing everything you can to improve it will definitely make a difference in getting the best deal when the time comes to apply for a mortgage.