What Is a Mortgage in Principle?
Early on in the home buying journey, and before you start your property search, you'll want to know how much you can borrow. A mortgage in principle can help you figure it out.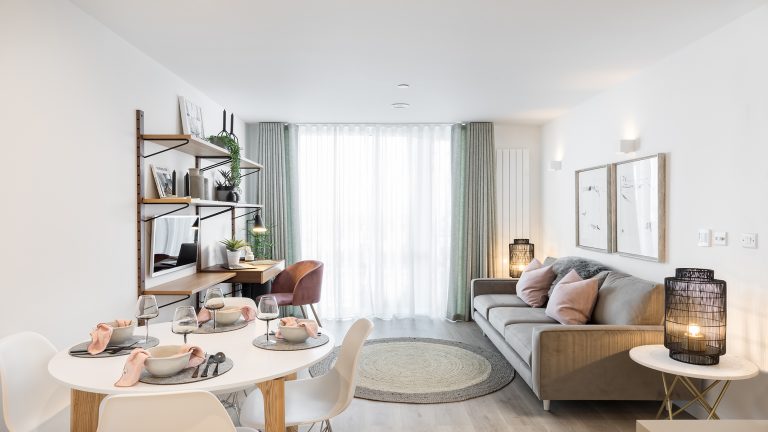 Mortgages will be at the top of your priority list when looking to buy a house. In your search for the best mortgage product to meet your needs, you're likely to come across the term Mortgage in Principle. Sometimes they're also referred to as Decision in Principle (DIP) or Agreement in Principle (AIP).
Basically, regardless of the name, it's a first agreement – or declaration – from a lender consenting to let you borrow a certain amount of money to buy a home.
How Does a Mortgage in Principle Work?
Applying for a mortgage in principle is fairly simple. It usually takes less than 30 minutes to do. You can apply for one via a mortgage broker or directly with a lender. 
To work out your borrowing potential, the lender will need:
Proof of your income and your outgoings
Your address history
Your credit score (the credit reference agency of the lender's choice will provide them with a credit check)
Once the procedure is completed, the lender will be able to tell you whether you're eligible for a mortgage and how much you can borrow. They will then give you a certificate which you can use to prove to the seller and the estate agent that you're ready to buy.
A mortgage in principle is usually valid for 60 to 90 days. You can apply for more than one if it expires before you need to use it. But you should know that applying for too many could lower your credit score.
Mortgage in Principle vs Mortgage Offer
Bear in mind though that having a mortgage in principle doesn't guarantee getting a formal mortgage offer. Let's look at the differences between the two:
A mortgage in principle means that you have successfully completed the initial credit and affordability checks. But you will still need to produce the necessary documents to confirm all the numbers you have been approved on. The lender is basically telling you how much they're ready to lend you "in principle".
A mortgage offer means that the mortgage application process has been completed. Both the valuation of the property and all checks have been carried out by the lender, and they are now officially confirming that they'll lend you money.
Why Get a Mortgage in Principle? 
There are several reasons why having a mortgage in principle can be handy when buying a home: 
Estate agents will often ask you for one before you can put an offer in on a property, to ensure you'll be able to get a mortgage on it. 
It will give you a good indication of how much money the bank is willing to lend you.
It shows estate agents and sellers that you're a serious buyer.
Having one can set you apart from other buyers that are interested in the same home as you.
If you're unsure about how your credit history will affect your borrowing power, it can help clear things up for you. 
Having a mortgage in principle doesn't guarantee that you'll get a mortgage on a property, but it will show that you can afford to buy it, in theory. Bear in mind that some lenders will do a hard credit search when you apply for a mortgage in principle – which will leave a mark on your file. There are, however, some lenders who do soft credit searches, and these won't affect your credit score. It's worth talking to a mortgage broker who'll take into account your individual circumstances before you apply.