Mountearl Gardens SW16
Lambeth
Mountearl Gardens SW16
Lambeth
---
Pocket Living's first completed scheme in the Borough of Lambeth, Mountearl Gardens SW16 has 32 discounted Pocket homes sold to local first time buyers. Completed in September 2016, it was designed by HKR Architects.
This development was Pocket Living's first scheme built using modular construction and has a striking brick, metal and glazed façade. Using modular techniques, Mountearl Gardens SW16 was delivered in just 10 months, bringing much-needed affordable housing to the local borough.
The scheme includes communal gardens at the rear of the building and plenty of secure cycle storage.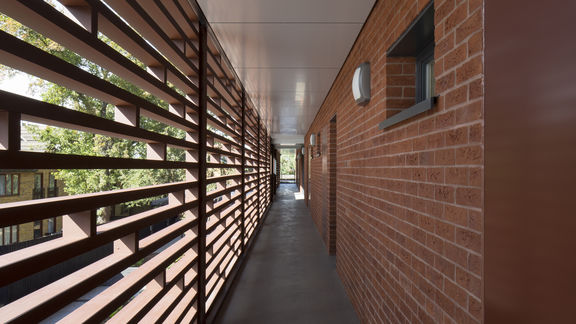 Address
Mountearl Gardens
London SW16 2NW