Sail Street and Juxon Street SE11
Lambeth
Sail Street and Juxon Street SE11
Lambeth
---
Sail Street and Juxon Street SE11 was Pocket Living's second scheme in the Borough of Lambeth. Completed in spring 2017, it has 70 one bedroom discounted Pocket homes sold to local first time buyers.
Working with the local council, Pocket Living redeveloped under-used sites on the leafy China Walk Estate to provide these two five-storey buildings designed by HKR Architects. The homes were built using modular construction, speeding up the delivery of affordable homes and minimising disruption to local residents.
The scheme includes communal roof terraces with great views across central London and plenty of secure cycle storage.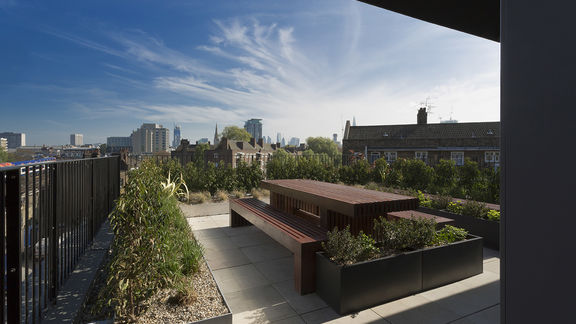 Address
Sail Street
London SE11 6NQ