Gainsford Road E17
Waltham Forest
Gainsford Road E17
Waltham Forest
---
Gainsford Road E17 is a four-storey building in Waltham Forest containing 45 one bedroom discounted Pocket homes for local first time buyers. Designed by architects Gort Scott, it has a striking brick and glazed façade.
This development has contemporary architectural style. Its landscaped courtyard is a green shared area for all residents to enjoy, and there is plenty of secure cycle storage for anyone who needs it.
Gainsford Road E17 is a short walk from lively Walthamstow High Street and its magnificent market. Great green spaces, theatres, cinemas, galleries, shops, cafes and restaurants fill the local area. Walk 10 minutes in any direction and you can take your pick from four local Tube and train stations.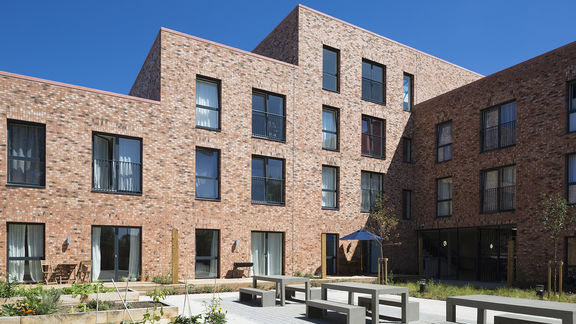 Address
47 Gainsford Road
London E17 6QB