We believe in great design
---
Great design helps us achieve our ambition to build quality homes at scale for city makers and to drive innovation in housing.
We give simplicity character, believing each building or development should relate to its surroundings and no two buildings should ever be the same. We are huge advocates of the city.
We take great care in our approach to reinvigorate lost sites in urban areas, remembering the past but equally striving towards new ideas and technologies.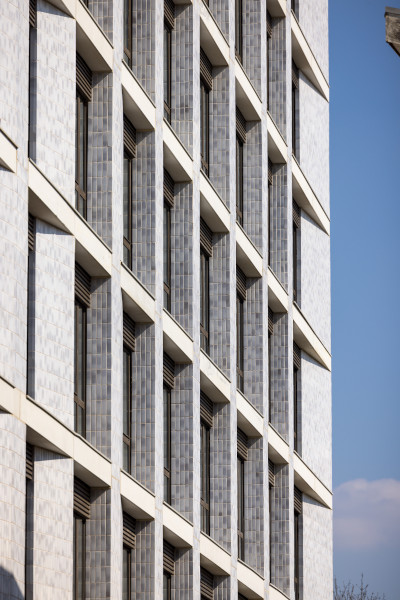 Our discounted Pocket home has been designed for modern living. At 38 sqm, it is space standard compliant and provides all the necessary design features for a first time buyer to comfortably live and work in an urban city.
The one bedroom Pocket home is divided into three separate rooms accessed from a hallway – an open plan kitchen / living space, a double bedroom and a wet room with a large walk-in shower area. A dedicated utility cupboard in the hallway provides space for household storage, and the bedroom has a designated area to add creative storage.
Both the open plan kitchen / living space and the bedroom are enhanced spatially, with high ceilings and large full height windows to maximise daylight and views. A carefully-selected palette of contemporary finishes and robust materials are specified throughout the home, providing design flexibility and enhancing the sense of space. A single floor finish applied to the main rooms unifies the spaces.
The Pocket home has space for all the usual suspects you'd expect from a normal home – like a double bed, sofa, TV stand and dining table. Nothing folds out of the wall, and you don't have to make your bed from parts of the sofa every night.

Full height windows to maximise daylight

Dimmable zoned lighting in the living area and bedroom

High ceilings

Neutral palette of finishes

Designated storage areas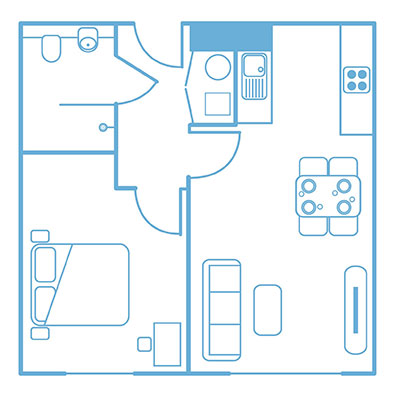 Pocket Edition homes
---
Our developments always have a large number of affordable Pocket homes. However, we occasionally provide a small number of open market homes due to local needs or local authority requirements.