City makers
We use good ideas to provide more and better homes for London's city makers.
Our compact, discounted one bedroom Pocket home was a new idea for London's first time buyers at the beginning of this millennium. We're always looking at new ideas for improving our compact Pocket home, which forms the heart of our business.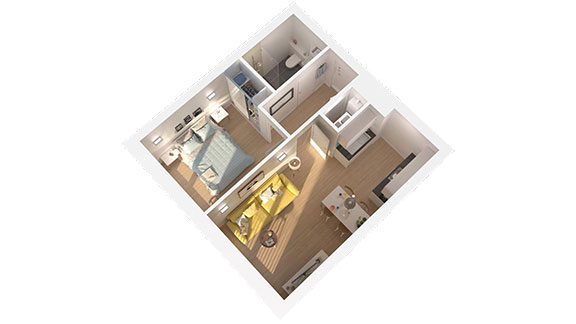 Modular
Our Pocket compact one bedroom home is a replicated design that is ideal for modular construction, and we have now delivered several modular schemes across London.
Using this system makes our overall programme 40% shorter, and reduces on-site waste by up to 75%, making it less disruptive for local residents, and helping more first time buyers move into their homes more quickly.
Two bedroom compact design
Some first time buyers want or need two bedrooms - sharers, single parents, young couples.
We realised that space standards meant that two bedroom apartments were too large and expensive for many city makers, so we designed a compact two bedroom home.
Read about our two bedroom innovation.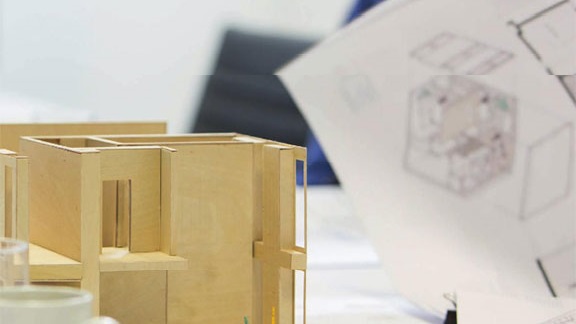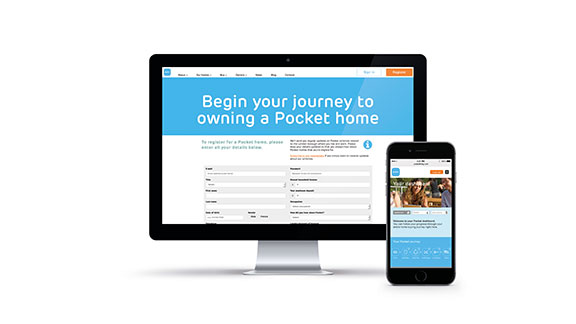 My Pocket
My Pocket is our online customer portal which helps city makers manage the process of purchasing their first home.
My Pocket also streamlines our Annual Verification Process (AVP), to ensure that Pocket buyers remain owner-occupiers.
Smaller initiatives
Innovation doesn't always need to be the big stuff. We're always trialling new ideas, here are some that have stuck:
Cycle parking – we always include plenty of secure cycle parking in our developments
Customer drinks – we host a drinks party for new residents before they move in so they can get to know each other
Management committees – we invite residents to form their own management committee – so they're in charge of their building