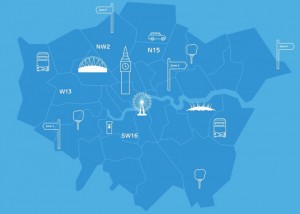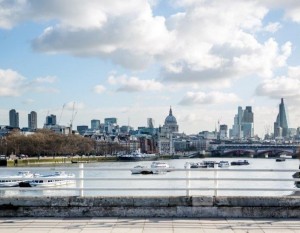 Like marriage, the secret to a successful first time home purchase is compromise.
In what has become a supply-starved London housing market effected by rapidly rising prices, Pocket have built their model around the one facet that first time buyers are not willing to compromise on – location.
The London-based developer prioritises location over size allowing it to deliver first-time buyer homes in good commuting locations at a minimum of 20% below the open market rate capped at the current top price of £260,000.
"Pocket brings a rational approach together with the sort of design flair that makes spaces feel generous and desirable. As the current crisis forces new thinking, Pocket's initiatives provide a positive example to other housing providers when new ideas are thin on the ground." Peter Murray, New London Architecture
Pocket's team are constantly looking for ways to push the boundaries on design. A range of clever features allow it to build homes at the Greater London Authority's minimum size threshold of 409 sq ft that are both desirable and affordable.
The business has been innovative in its design, approach to planning and marketing for nearly 10 years now and has been accepted as the minimum size model in many London boroughs.
The next 12 months will see Pocket move from being a niche developer to an innovative starter home builder.
Pocket Pipeline – Delivery on the Rise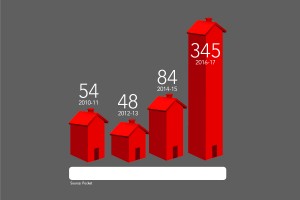 As our infographic above shows, circa 30 Pocket homes have been delivered per year until now, but more homes are set to be delivered in the next 12 to 18 months than in the business' entire history.
Identifying that first time buyers in London will prioritise location over size has facilitated that growth.
Research by JLL revealed that by following the Pocket model, the number of capable first time buyers in London with up to a 20% deposit increases by 145,000 to more than 327,000. This is nearly double the current 182,000 of the Capital's workforce capable of buying the current average first time buyer home in London.
"Commentators and experts frequently try to predict the innovators that will change a sector, yet many such "innovators" go on to be short-lived. Pocket's innovation is different, and certainly hasn't been about short-term gimmicks. Pocket has welcomed, listened to, and responded practically to feedback received from first-time buyers and local authorities alike. The result is an efficient, highly sought-after, and geographically brilliant one: delivery of modern starter homes for Londoners, in accessible and central locations, and at a price that works." Alix Green, JLL
Future Proofing
Pocket is now working on a two bedroom design that caters for a growing population of Londoners who need an additional bedroom whether it's for sharing a purchase, home-working, or getting ready for a new addition to the family.
The Pocket two bedroom offering is expected to be circa 600 sq ft, crucially allowing buyers the potential extra space they need in which to grow.
Article by Nick Whitten from JLL, originally published here.